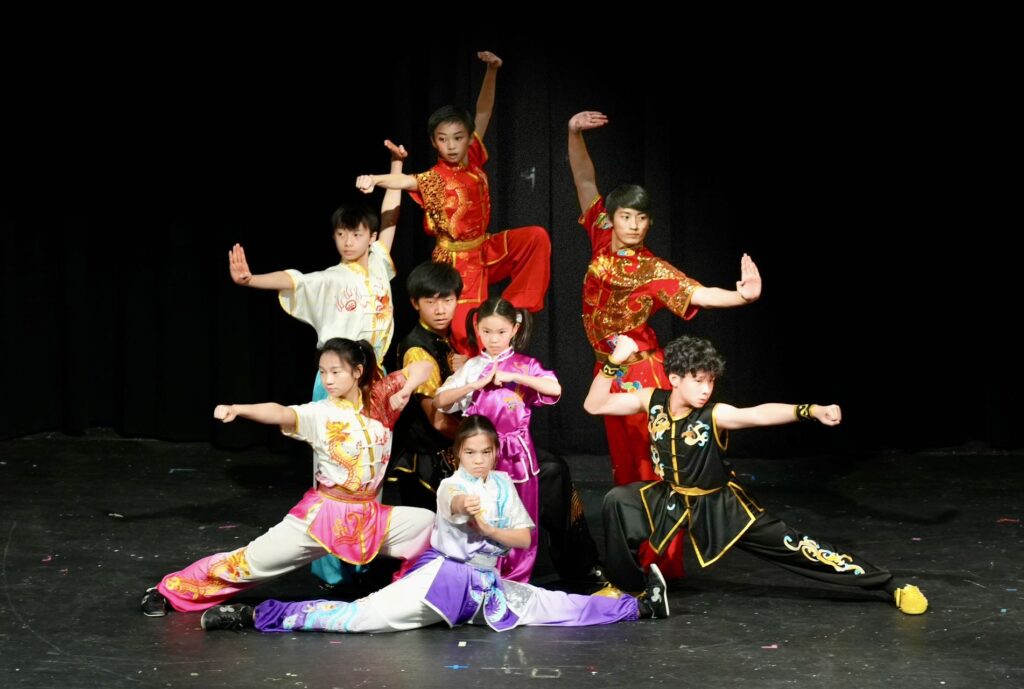 Want to know when we host our next events? Sign up for our newsletter here to get notified of upcoming workshops, performances, events, and more!
---
We are the Tai Chi Youth Group, a group of motivated athletes from Sitan Tai Chi and Martial Arts. Our members have one thing in common: a strong passion for martial arts. Every week, our members are committing large amounts of their time towards practicing and improving in this sport.
We have performed at many events, including the 2021 Time Square NYE Ball Drop, the UN, parks, cultural events, and schools.
This May, our members will be competing at the Team Trials competition in Lubbock, Texas. The Team Trials competition is a national-level tournament with hundreds of teams competing. There are various events including Long Fist, Straight Sword, Broadsword, Tai Chi, Staff, and Spear.
This competition is an amazing opportunity for our members to not only to compete for the chance of placement onto the National Wushu Team, but also to learn from other amazing athletes who come to the tournament. Last year, our members competed at the Pan American competition in Brazil as well as the World Junior Wushu Championships in Indonesia.
Aside from competing, we are also focusing on promoting community engagement. During the COVID-19 pandemic, we have hosted multiple online workout sessions when gyms were still closed.
Currently, we are planning to organize workshops at libraries, parks, and senior centers to those who are interested in order to promote health and well being within our community!
In order to host larger events and have a greater impact on the community, we need YOUR support! You can help us by contributing to our fundraising goal here, or by following us on Instagram here!
---
Contact Information:
Instagram: @taichiyouthgroup
Gofundme: Tai Chi Youth Group
Gmail: [email protected]